---
【Update Your Samsung】

 

 No need to envy Apple's Magsafe ecosystem! 

 

Now this is Samsung's magnetic case. 

 

The matte translucent back cover shows your phone's original design and protects your phone from bumps, scratches and falls.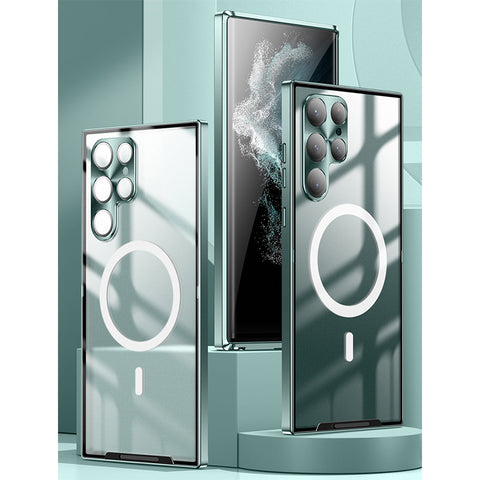 【Material】

 

 Made of high quality aluminum alloy + frosted PC material, metal frame, frosted translucent back panel, metal mirror ring, independent metal buttons, unimaginable sensitivity, simple button operation, effective extension of service life, metal texture, delicate feel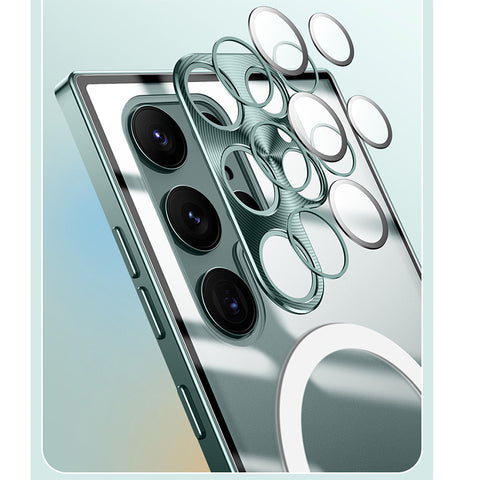 【Upgrade

 

 Advantages】High-level fall protection, high transparency and no yellowing, comprehensive anti-fingerprint, all-inclusive lens, bare metal feeling, light and thin, super suction, stable fit and no falling. 

 

The lock design is more beautiful and convenient.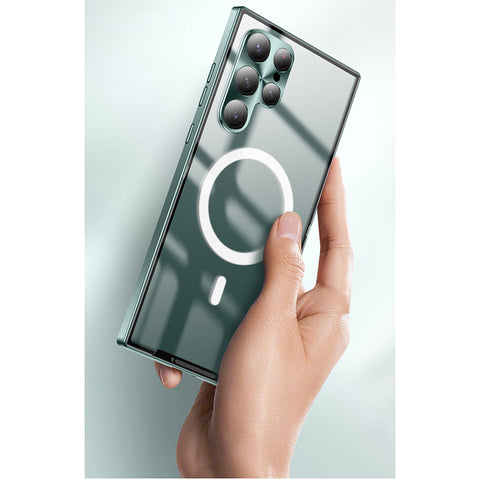 【Screen and Camera Protection】

 

 360 degree all-inclusive protection, protect the lens screen from damage, 3mm higher than the screen, 3mm higher than the lens, upgrade the lens, 3D glass lens is fully covered, will affect the photo not, fully protect your phone.

【USE WITH WIRELESS CHARGER】

 

 Now you can easily charge with this Samsung Galaxy S22 case without worrying about bad charging due to wrong placement. 

 

The built-in magnets perfectly match the wireless charger.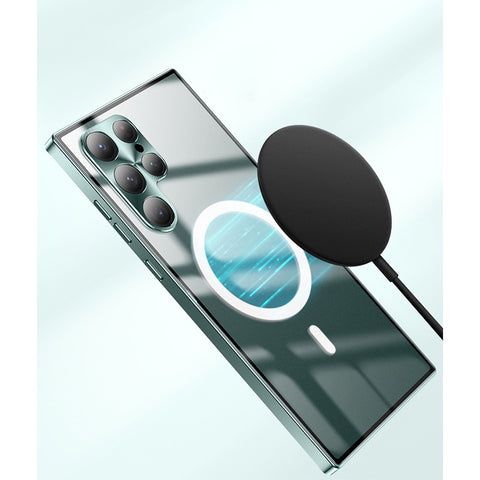 【Use with Magsafe Card Holder】

 

 Another feature to free your hands! 

 

With the Magsafe card holder on your phone, just bring your phone and just go out. 

 

The magnetic ring box offers a magical attach and detach experience every time.
specification

Material: 

 

 With aluminum alloy + frosted PC

Weight: 

 

 100g