---
Create a carefree, welcoming space worth living in!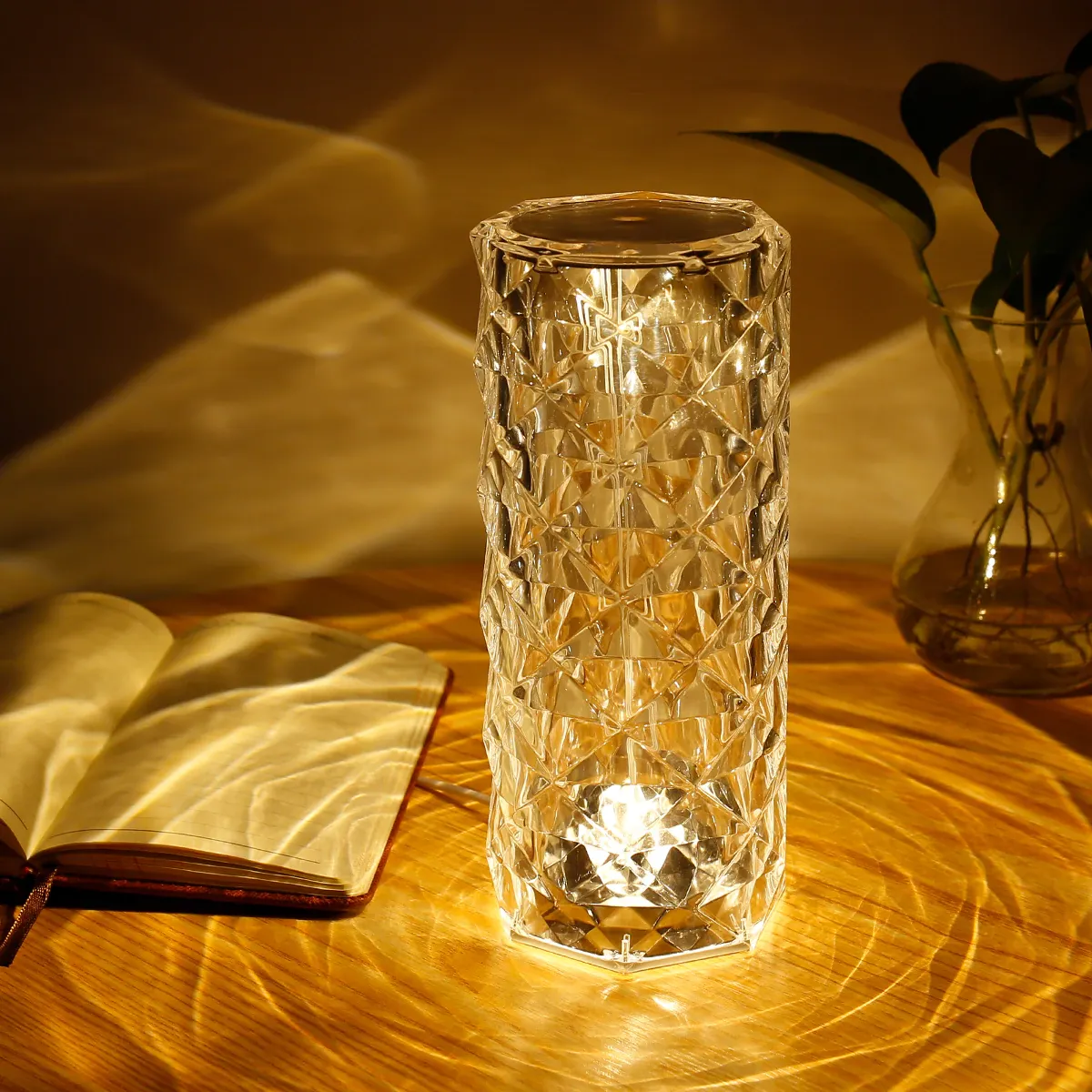 Simple, yet sophisticated. A touch of warm, glamorous light to enhance your space.
Delight yourself in the beautiful, changeable, and adjustable lights of this luxurious lamp. Your ambiance matters! 
Enjoy beautiful moments with your family & friends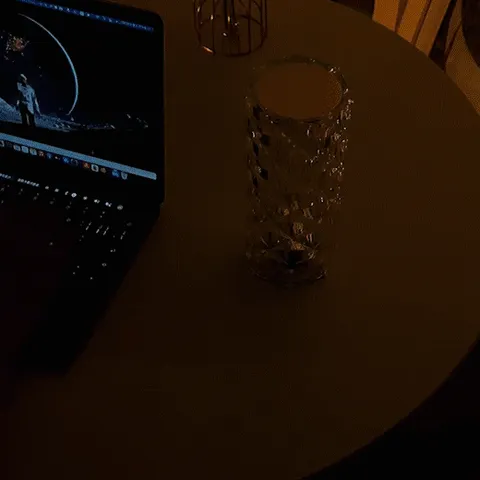 The Rose Rays Crystal Lamp provides a magical ambiance to enhance your movie night, game night, date night-- any night.
It fits perfectly in the living room, kitchen, bedroom, or anywhere you decide to put it. 
You can always change the way your environment looks and feels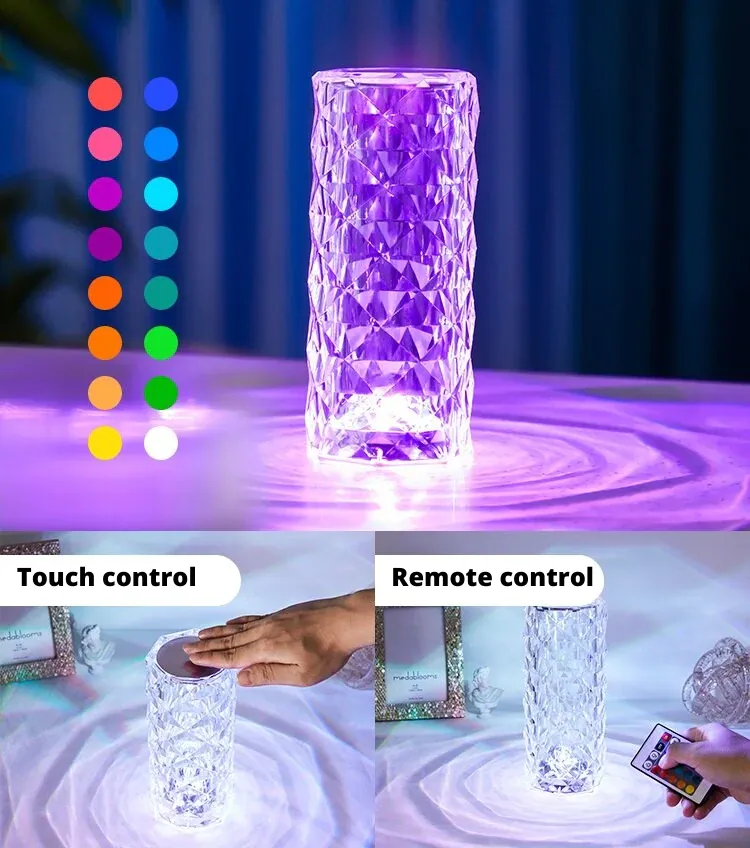 You're in full control! Included are remote control and 16 different colors that you can change with a simple touch, either through the remote control or by tapping the lamp. Even the brightness is adjustable. 
No annoying wires, no annoying batteries that need changing
We want you to have the utmost comfort. You don't need to worry about anything.

Our lamp is USB rechargeable and the battery lasts up to 8 hours.

All you have to do is enjoy the good vibes.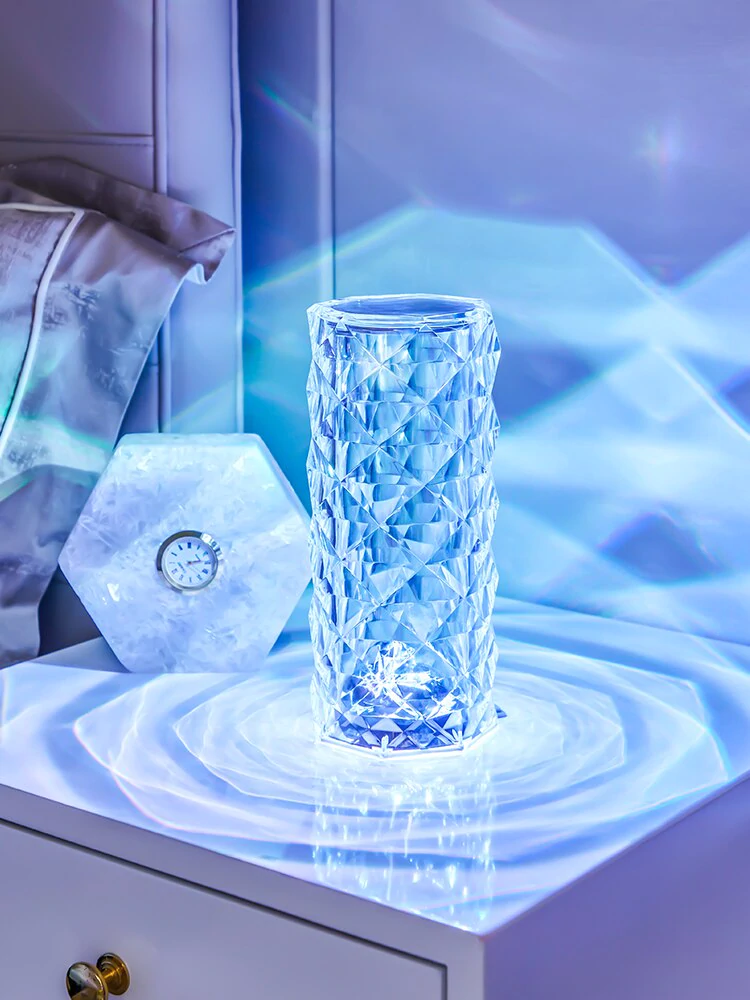 A beautiful & unique gift
Whether it's for a birthday, anniversary, housewarming, baby shower, or just because, the Rose Rays Crystal Lamp is the perfect gift for any occasion.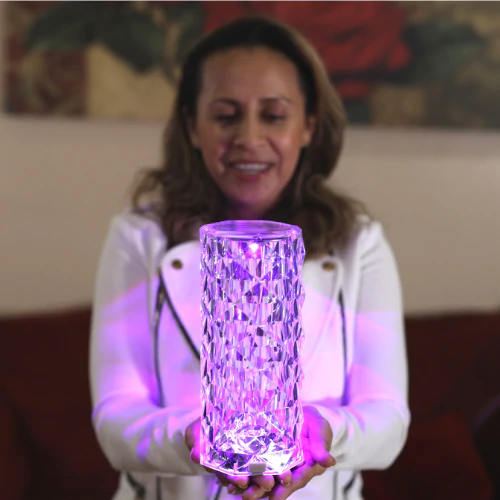 Product specifications:
Material: Acrylic
Color: Transparent
Power: 1 W
Battery capacity: 1800mAH (endurance 8 hours)
Switch mode: Remote control; Touch switch
Power supply: USB charging
Color temperature: RGB remote control 16 colors
Weight: 453 g / 1 lb
Size: 21.5*9cm / 8.46*3.54in
Your delivery includes:
1 Crystal lamp
1 Remote control
1 USB charging cable