---
MAIN FEATURES
Multifunctional Car Interior Cleaning Tool Brush ----- car brush is suitable for every corner of the car, automatic cleaning of the instrument panel, car air conditioner, car air outlet, car center console, car armrest, dust and food residues in the seat gap, other uses: Can be used to clean computer keyboards and home blinds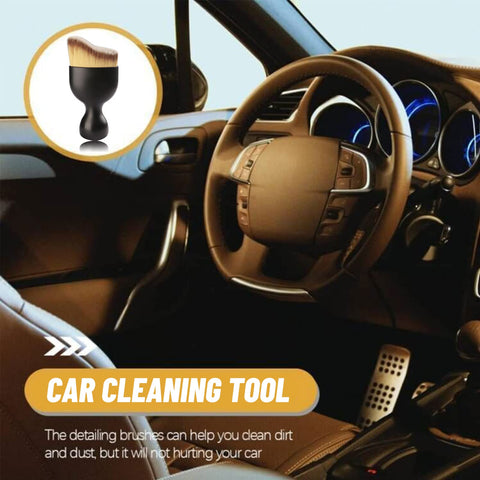 Product Advantages ----- dense fine fiber wool, fast dust removal, fluffy and soft, not easy to fall off, good elasticity, flexible and durable, lengthened and encrypted, easy to remove dust, not easy to the residue, no damage to the surface of the item
Premium Design ------The curved design of long and short bristles makes it easily go deep into the air outlet to clean hidden dust. Its bristles are constructed steadily and deeply to prevent bristles shedding in hard jobs or after being pulled.
Wide Application ----- suitable for every corner of the car, effective for car air conditioner vents, center consoles, armrests, dust, and food debris. A must-have for using public computers in a clean and safe way, and works on all surfaces. Your best partner for cleaning electronics  
EASY TO USE ----- Allows you to easily clean your car exhaust, dashboard, trunk, and panel buttons. Easily reach hard-to-reach places.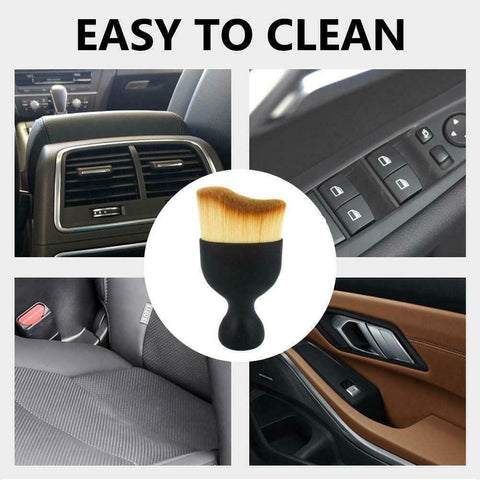 Specification
Material: dense fine fiber wool
Color: Black
Function and function: dust removal in the car, deep clean into the hidden  corner, clean the dust in the dead corner, clear the gap with one brush, do not lose the hair, can be washed, then stored, thick brush hair, stronger cleaning ability, soft fiber, fine and smooth,No damage to the interior