---
 Beat the heat like a pro! 
- Air Humidifier: The Ice Mist Fan also functions as an air humidifer, infusing the air with moisture to combat dryness and enhance the overall quality of the atmosphere.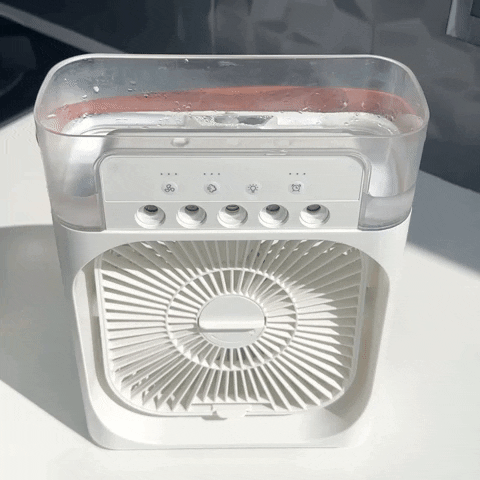 - Experience the ideal blend of cooling and fresh air flow.
- Fast Cooling: It rapidly lowers the temperature of the nearby atmosphere, providing instantaneous relief from intense heat. Just add ice and water.
Ice Mist Fan
Achieve instant cooling with this convenient misting solution
Portable Size
With its portable size you can carry your mini ice mist anywhere, just add water and ice and enjoy!
Stay Cool for Hours with our Mist Fan
Stay cool and comfortable with the revolutionary Ice Mist