---
【Upgraded 360° Rotation Bendable Handle Design】: Windshield sun shade with a 360° Rotation bendable handle design will prevent the center console and dashboard from potentially scratching. The placement of the sun shade umbrella's handle is more flexible and better protects your car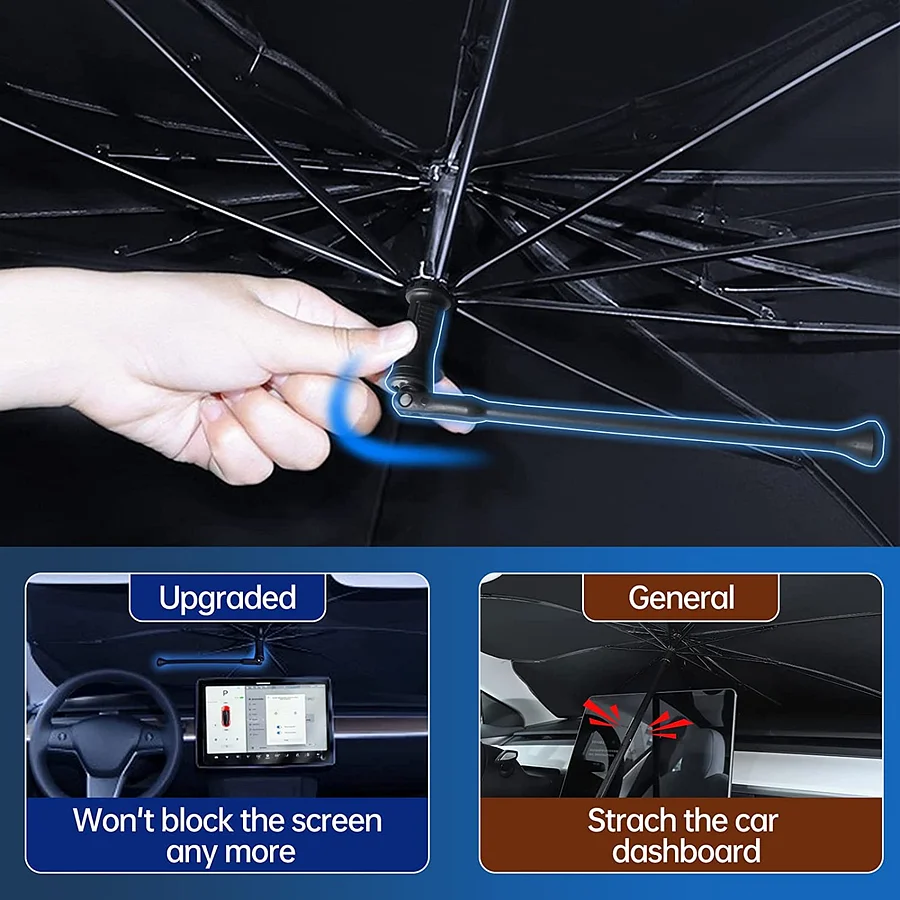 【Effective Sun Protection】: The Dimension is 60 x 31inch / 79 X 145cm. Windshield sun shades are suitable for most vehicles, such as SUVs, MPVs, hatchbacks, mini trucks, vans, etc. The windshield umbrella reflects and blocks an intense heat and harmful UV rays, effectively keeping the interior of your car cool and preventing damage and aging car interiors.


【Durable Material and Sturdy Construction】:Made of high-hardness steel, this car shade front windshield is heat insulation, and UV block, and is reliable for long service. Equipped with 10 Strong skeletons and the stable support ensure the durability of this automotive windshield sunshades.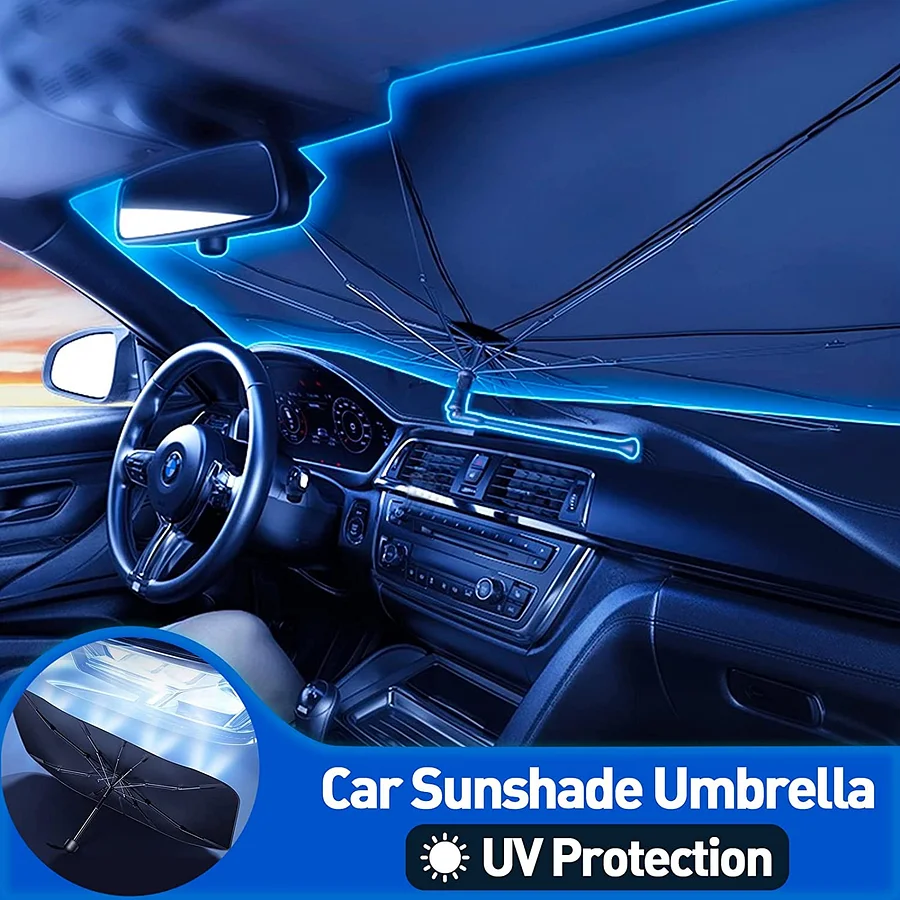 【Easy to Use and Store】: Windshield shades are easy to open and close. The foldable design makes it easy to store, space-saving for everyday use. And it will not produce harmful gases at high temperatures, keeping the air in the car fresh.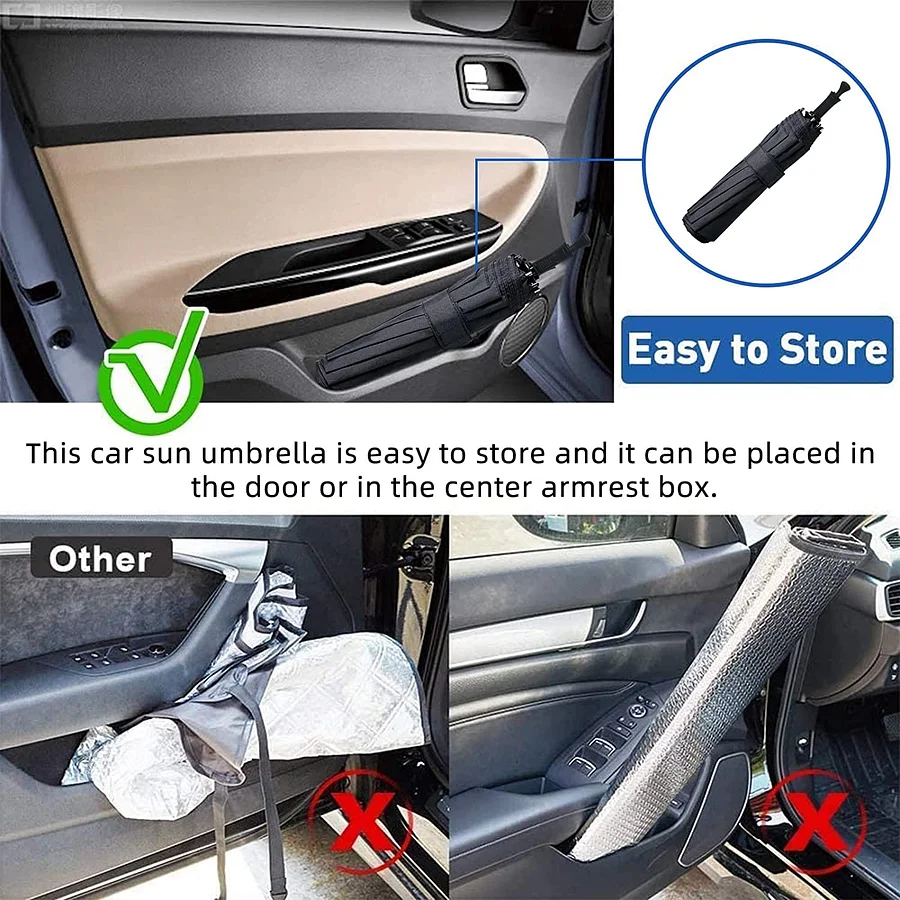 Package includes:
1* Car Windshield Sun Shade Umbrella